Canviz modernizes NC4's public safety applications
NC4 Risk Management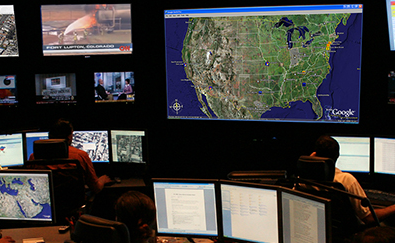 One of the world's largest public safety technology companies needed to modernize their on-premises flagship applications and migrate them to the cloud; they needed an experienced team to help them.
The effort saves money and allows them to run their old system in parallel with their new system as it evolves. They knew that in order to succeed their system needed to be re-built on modern cloud technologies. They turned to Canviz to help architect and develop their systems.
NC4 has a legacy on-premises system that runs on Oracle and Java. As a company they made a strategic decision that the long-term future for their product would be better served by moving it to the cloud and to rewrite it as a cloud-first application running in Microsoft Azure and .NET. The challenges faced by NC4 were that their team did not have much experience with Microsoft technologies, they had a lot of legacy code that they were going to have to port, and they needed to support both the legacy and Azure-based applications simultaneously.
Not much in-house Microsoft knowledge
Not much in-house Cloud knowledge
Needing to support old and new applications
Canviz collaborated with NC4 over the course of two years to build a parallel system in Azure that started as a proof of concept. Customized authentication methods and utilities allow the new system to be accessed directly from the old system and data is shared between the two applications. This provides end users the ability to log into the old system just like they always did, and use the new system in a seamless fashion.
NC4's Risk Center application was built from the ground up and re-imagined with a new UI and user experience. The ability to run the classic system and the new system in parallel from the same data-source allows NC4 to on-board their most important customers to the new version of Risk Center and provide feedback while the system is brought up to feature parity with the class system.
When the old system is decommissioned, NC4 will save money on operational costs associated with hardware and data centers.