Canviz creates knowledge base, helps city of Seattle
City of Seattle Retirement Office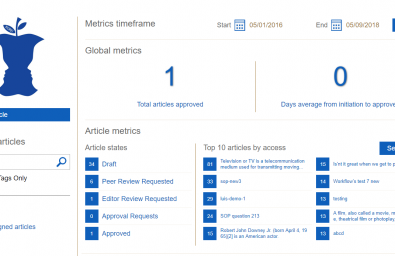 One of the largest cities in the United States knew they needed a centralized knowledge base to convey information to their citizens; they needed an experienced team to help them.
The effort now provides the City of Seattle the ability to create articles with accurate and up to date information the call center employees use to answer citizen questions. They knew that in order to succeed they needed a team with deep expertise in building a knowledge base system and training their users how to use it. They turned to Canviz to architect and develop the knowledge base and train their employees how to use it.
The City of Seattle retirement department has a call center where employees of the city can call into in order to ask questions about their retirement benefits. Overtime it became clear that the correct information was not always being provided to the employee. Information was outdated, or not approved to share with the city employees. Canviz was hired to create a SharePoint knowledge base system that solved the following issues.
An authoring and approval workflow for articles to be written in
Configure SharePoint search to return relevant information from the knowledge base
Create custom templates to improve the user interface of SharePoint
Using SharePoint document libraries, SharePoint workflow Canviz created a system that would allow anyone to create a new knowledge base article. The article was required to have a peer review done on it before an editorial review and then finally a management approval review. Along each step of the way an article could be edited and re-reviewed. On the dashboard of the knowledge base it was clear how many articles were in each state and who the review was assigned to. On the dashboard users could also view how many articles were currently approved and what the most popular articles in the system have been for the past 30 days.
The City of Seattle has created over 200 articles to help their call center crew answer questions with more clarity and efficiency since all information is now stored in a central repository. Training users how to search for content and make requests for new content increase the institutional knowledge of the department and provided a process where the call center crew could understand the validity of each piece article based on where it was in the approval workflow.